Frequently Asked Questions:
Is Out of Hospital Birth Safe?
While midwives have been attending women for centuries, the care they provide remains relevant today. Studies such as the 2009 study on perinatal morbidity and mortality in the Netherlands, and the MANA Statistics Study have found home and birth center delivery by midwives for low risk women and their newborns to be statistically as safe or safer than a hospital delivery.
 How does Midwifery care differ from care with an Obstetrician?
Continuity of Care: Midwives provide continuity of care, which means you generally see your chosen midwife for all of your prenatal and postpartum appointments, and are attended by this midwife in labor. Most obstetrician gro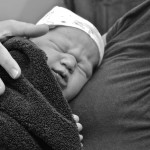 ups take call, which means they work on shifts and you may not be attended by your obstetrician if you are ready deliver on another OB's shift. You also may be seen by other OB's in the practice for your prenatal appointments. If your midwife becomes ill or has a family emergency at a time when you need care, she will let you know and have another midwife colleague cover for her.
Time: Midwives also tend to spend a lot of time with their clients. Prenatal appointments usually last between 30-60 minutes. We believe this helps us know your pregnancy well, providing holistic, high quality care.
Education: During the time we spend with you, we also strive to help enhance your understanding of the process of pregnancy and birth, and provide information to help you make informed decisions in your care. The concept of informed consent is a hallmark of midwifery care.
Continuous hands-on assistance: branching from the concept of continuity of care, continuous hands-on assistance during labor and delivery means that your midwife is prepared to be a supporting physical presence throughout your labor and birth. Offering both physical assistance and emotional support, she will collaborate with you on the time of her arrival and personally monitor and care for you for the duration of your labor and immediate postpartum. She may have a second midwife also present to spell her occasionally during long labors.
Home Birth vs. Free-Standing Birth Center?
So is a birt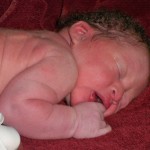 h center birth safer than a home birth? Not necessarily. The equipment and supplies we bring to a home birth is the same as what is traditionally utilized in local free-standing birth centers. While birth centers meet state safety and sanitation standards, it can also be argued that the germs in your home will only be those you and your immune system live with every day. Mess is generally minimal, and we strive to leave your home at least as neat and clean as we found it! Convenience wise, a home birth means the midwife comes to you, rather than mom having to make an uncomfortable drive mid-labor. And once everyone is stable postpartum, you can snuggle with your family in your own bed for a long postpartum nap.
How does cost compare to standard OB care and hospital delivery?
Midwifery care generally costs about half as much out of pocket as a basic hospital labor and delivery with no complications or interventions. The fee is also relatively comparable to what most families pay in deductibles for OB care and hospital delivery with insurance coverage.
Many families have reported satisfaction with health care co-op style reimbursement plans when utilizing midwifery services.
I am a licensed midwife in the state of Texas. I received my clinical training at Family Birth Services in Grand Prairie, TX, and graduated from The Association of Texas Midwives Midwifery Training Program, fulfilling both their academic and clinical requirements and passing the North American Registry of Midwives (NARM) exam. I have prior experience as a certified doula and also attended births and clinicals with an established midwife in Washington State for about eleven months before beginning formal midwifery training and academics, gaining much intuitive experience.